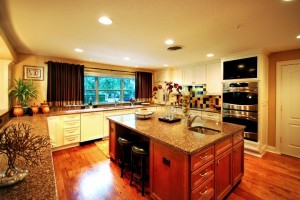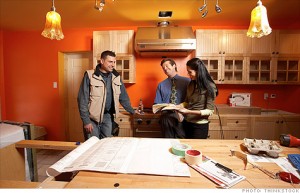 If you're starting to feel like you're ready for a fresh space, a home remodeling project may be the best option for you.



Whether you need extra space or just want to make the most of the space you have, a remodel can help you improve your space without having to move.
In the current market, selling a home can be quite a daunting task. You might be in a position where you're really not able sell your home or make a new home purchase but you want to feel like you have a new space. The good news is that there are a lot of options for someone who wants to modify his home.
Adding on to your home can help you to create a new bedroom for a growing family or that office space you've always wanted. A new garage can help you to house your vehicles and protect them from the elements. An addition allows you to keep the home you love and still have the space you need.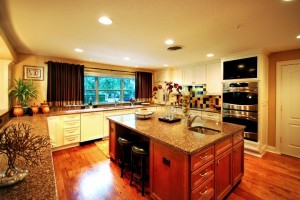 One of the most important areas in your home is the kitchen. It tends to be the heartbeat of the house. This is where you cook all your meals, feed your family and friends, and spend quality time together. But kitchens can get dated over time and a home remodeling project that addresses the kitchen can breathe new life into your home – not to mention add value.
Bathrooms can also become dated and need a new look to add a modern feel to your home as well as to add features such as energy efficiency. You can also use a bathroom remodel to add a touch of luxury to your bath or shower.
If you've been dreaming of a home remodeling project, it's time to make your dreams reality. It can be overwhelming to think about where to begin. But that's where a trusted professional can bring peace of mind.
Making sure that you're home remodeling project is handled professionally by someone with experience is essential. You might be tempted to try to handle a home remodeling project yourself. After all, every time you turn on the television there's another television show that tells you how.
However, there are many issues regarding safety and city codes that make it much more practical to hire a professional who really understands every facet of the job. It's definitely not as easy as it looks on TV. And when unexpected problems arise, you'll want a professional with experience to be able to address them.
Hiring a professional contractor can give you the freedom to work and enjoy your life while someone else takes over the details of your project. You can also trust that safety concerns will be handled and that the home remodeling project will be completed properly and add the most value to your home.
If you're ready to sit down with an experienced professional to explore your home remodeling project options, give Scott Fowler a call today at (334) 246-2911.