Contemporary kitchens tend to be described as modern, minimalist and geometric. The characteristics include horizontal lines, asymmetry and a lack of molding and other ornamentation. Materials often are man-made rather than natural: stainless steel, laminate, frosted glass inserts, concrete, linoleum, chrome and lacquer.
Contemporary encompasses styles from the 1940s to the present, with Europe—especially Italy, Germany and Scandinavia—leading the way.
Floating Glass Designer Kitchen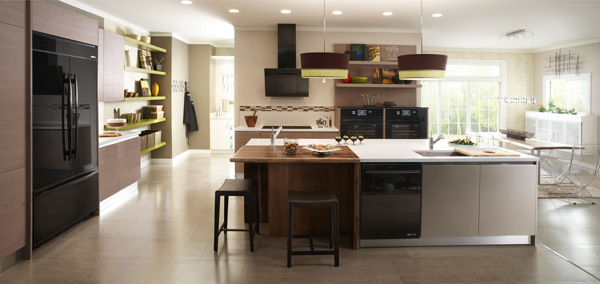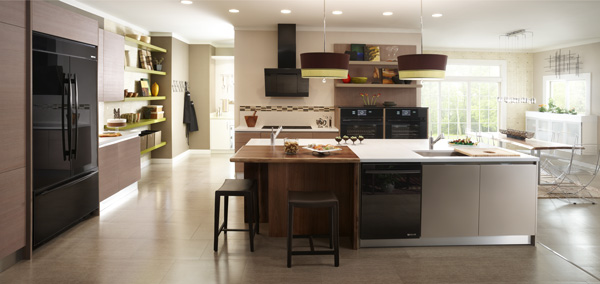 Sleek appliances add an extra level of sophistication. The Jenn-Air® Floating Glass electric radiant cooktop has a smooth, integrated surface and offers extraordinary precision. The perimetric hood, which hangs on the wall like a work of art, provides powerful ventilation.
Oak Hanging Cabinets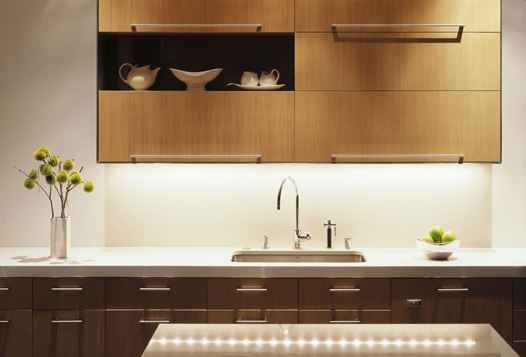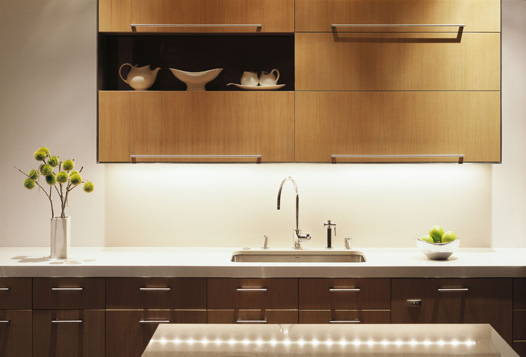 Leaving the cabinet door off of one of the wall cabinets gives the homeowners a chance to display some of their tableware, and also gives the kitchen a charming touch of asymmetry. The wall cabinet unit is made from quarter-sawn white oak.
Stone Counters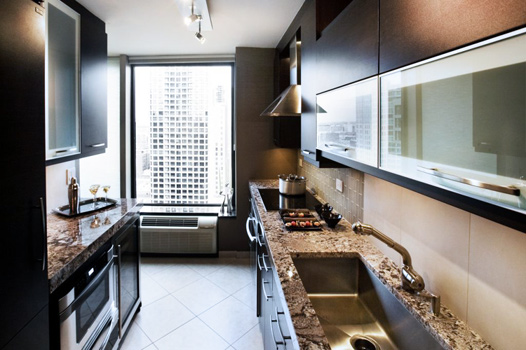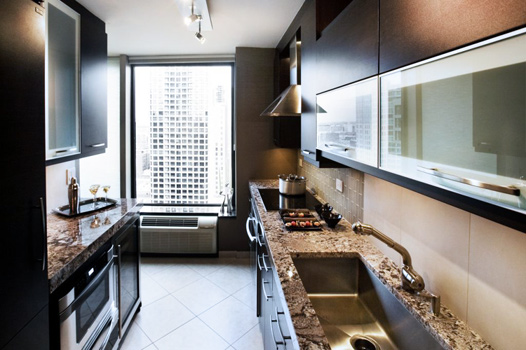 This galley kitchen remodel in a high-rise condo squeezes multiple design elements into a small space. A mixture of glass and dark wenge wood cabinets, stone counters and a rectangular stainless-steel sink make for a dramatic contemporary style backed by the Chicago skyline.