Are you planning a home addition project?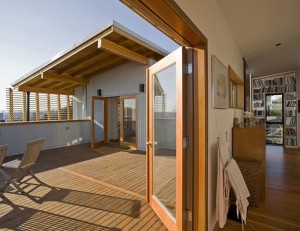 Do you know exactly where you want to start? Well, a home addition is a major task and should be thoroughly planned. Whether it's adding a garage, a play area, a sunroom, a mudroom, a home office, a screened porch or more family rooms you are going to need professional help in your home renovation project.
Here are some advantages which will assist you in making a wise decision.
Advantages of a Home Addition over Buying a New Home
1. In many cases, a home addition is much cheaper than purchasing a new property. A family that is increasing in number will benefit more from a home addition, so opting to buy a new house is not necessarily the right solution. If you think about the costs involved in acquiring a new home you might want to consider renovating the one you currently live in. Although the costs of purchasing a new home may seem minimal at the initial stage you may discover in the long run that it would have been cheaper if you had chosen to renovate the previous one.
2. A home addition gives you full control over the design. A house that is on the market is already designed according to the contractors liking; adding rooms to your home is much more satisfying. You have the freedom to design your space in your own style. Downloading layouts on line is fairly easy and you can find one that suits your style and needs without incurring much cost. This will give you a starting point to discuss with your building contractor.
3. Home additions allow you to enjoy living in the community you love. You won't have to relocate to a new neighborhood. You can remain and enjoy the common relationships you've already formed where you currently live. Home renovation enables you to continue living in the community without having to adjust to new people and a new environment.
4. A home addition creates a fresh, clean look to your home. The addition of rooms for different purposes allows you to create that extra space to satisfy the varying needs of the occupants; whether it's for a party or for the purpose of entertaining, the result of home renovation can be a joy.
5. Home additions, if planned wisely will increase the resale value of your home; but careful thought must be given, before proceeding with any plans to renovate. Your decision to renovate your home is not to detract from, but to enhance the appearance of your home.
6. Home additions may be easier to get a loan for instead of a new house loan. In this day of tightening banking regulations, home additions can be done with an equity line of credit, which is usually much easier to qualify for than an entire new home.
7. You don't have to sell your current home. Buying a new home means you have to sell the one you're in now. This means you might have to take a loss on your home.
When deciding on a project such as a home addition it will be necessary to plan on how to protect your belongings and the property during this process. Steps should be taken to avoid thefts, damages, accidents and misunderstandings. Arranging to have valuables and breakables stored in a safe place is the wisest thing to do. Home addition is a major task and should not to be taken lightly. Professional help and careful planning cannot be overstated. These are vital if you want your home renovation project to be a success. Creating additional space for the enjoyment of your family will certainly cause family members to love their home and be quite happy to live there.
Call Scott Fowler with Fowler Construction at (334) 246-2911 today.

His years of experience and many satisfied customers gives him a unique position to help you with all your home addition or renovation needs.
RELATED LINKS: