"Kitchen remodeling adds value to your home"
One of the most popular ways to update your home is with a kitchen remodel. Remodeling the kitchen is a great way to improve the look of your home while bringing it into the modern 21st century. An older home can be made much more livable by updating the kitchen space. It's often said that the kitchen is the heart of the home. Indeed, the kitchen is one of the most important spaces in your house. It contains the food preparation and storage workspace and provides all the essential appliances necessary for cooking and baking. An updated kitchen space will make the area easier to use and will also improve its appearance. Of all the home improvements you can do, a kitchen remodel offers the best return on your investment.
Advantages of Kitchen Remodeling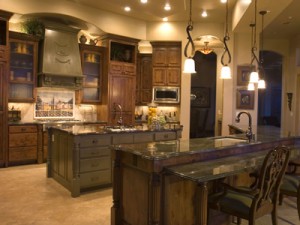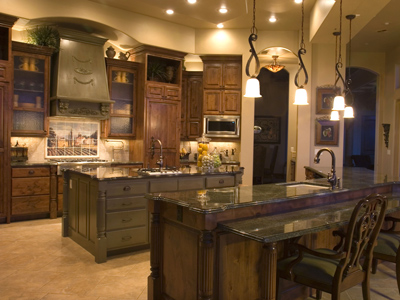 There are two main advantages to taking on a kitchen remodel project. One advantage is to update the kitchen to make it easier to use and more up-to-date for your family. Another reason is to improve the value of your home. Recent realtor polls indicate that of all the home improvements that can be done to a home, a kitchen remodel offers the most value for your money. In many cases you'll be able to recover up to 90% of the costs of the improvements. It is also important to note that a home with a newly remodeled kitchen will likely sell faster and for a higher price than a home that doesn't have a remodeled kitchen. This can be of key importance in this economic time. Many people shopping for a home prefer to have an updated kitchen space – one that they won't need to change in order to use.
Add Value to Your Home with Kitchen Remodeling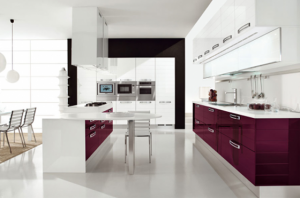 In general, cosmetic changes will get you more money in return than structural changes will. Cosmetic changes include the appliances, countertops, sink, floors and walls, while structural changes may consist of removing walls or making significant floor plan alterations to the space. Some projects can be more costly than others. Older kitchens may need multiple changes in order to make it look fresh and updated. When choosing to update your kitchen keep in mind that the best return on your investment will come when you choose a neutral color scheme. There are many options available to choose when making changes to your kitchen.
Options for Kitchen Remodeling Projects
There are many different improvements you can make to improve your kitchen. You may choose one or several options to improve your kitchen.
Cabinets (Resurfacing or Replacement)

New Countertops (Hard surfaces offer lots of advantages)

New Appliances (Efficiency improvements here also)

New paint or wall coverings

Sink and Faucet

Island Addition (Adds much more working area)

New or Better Lighting

New Flooring

Work Flow Improvements

Move Walls or Take Out Walls to open up the Kitchen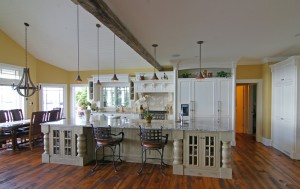 A kitchen remodeling project may incorporate one, several, or many of the above options. The result will be a wonderful looking and better functioning kitchen space for your home.
Working with a Kitchen Remodeler
The first step to getting your dream kitchen is to work with a kitchen remodeler. You'll need to determine your available budget so you can choose the remodel that fits your needs and your wallet. Make a list of the things that you dislike about your kitchen and work from there to determine how to best remodel the space. Of the options available, the top five projects noted by realtors include painting, new cabinets, countertop replacement, updated flooring, and a new cook-top. Determine the best options for your kitchen remodeling needs and you'll soon have a beautiful and efficient workspace that you'll enjoy for years to come.