If you need extra room in your home and you are unable to do a home addition because you want to maintain the outdoor space on your property or you don't have room to expand, you could try a basement remodeling project. Many homeowners are reverting to basement renovation to add that extra space that is needed. Perhaps you need extra bedrooms or a play area for the kids, whatever your needs are for that extra space, your basement is a good place to start.  Deciding on a basement remodeling project requires planning and research. You would not want to tackle a major task as this without considering the benefits to you and your home would you?
The benefits to basement remodeling and renovation are many. Some are listed here.
Cost effectiveness: Since a basement is already an existing room in your home; it will require less time to effect the changes. This allows the required work to be completed faster and at less cost than a normal addition. Basement remodeling is not only cost effective it increases the resale value of your home.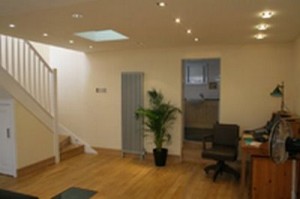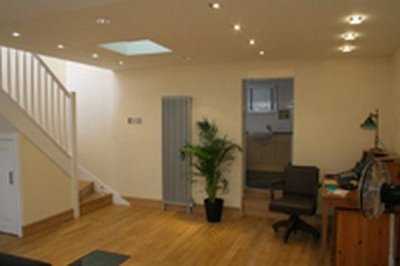 Office Area: Remodeling your basement for the purpose of creating a home office is a great way to find a quiet workspace in your home. You can create the ideal work from home office by remodeling your basement. A home office can often also be used as a tax deduction. (See your Accountant about that.)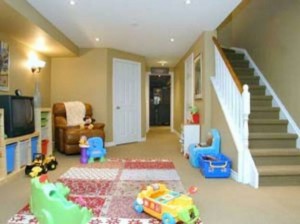 Game Room: Your basement can be turned into a space the entire family enjoys. Adding some lively colors to the walls will give the room a great look. Add comfortable but durable furniture. Need a second refrigerator? You can add one too. How about a pool table, video games and pinball machines?  Anything that will make your family comfortable and happy, and don't forget your guests. Including a bar area is a great way to make your guests feel welcomed. You will never have to worry about disturbing your neighbors; your basement offers sound protection and it's perfect for a band practice area. The idea behind basement remodeling is to create a room that will enable both family and friends to have fun together.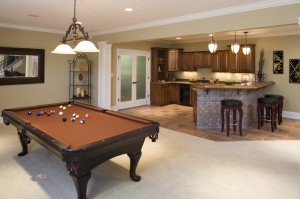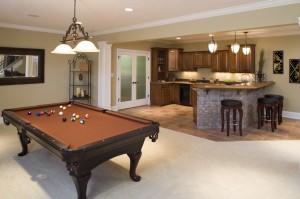 Gym or Workout Room: Basement remodeling is ideally suited for those who would like a room for exercise. You can add exercise equipment without losing the space in your home. No more gym! What bliss, not having to jump into your car and leave the comforts of your home for fitness training.
Whatever your goal is for basement remodeling; you can be sure that it will be a place to share in fun and laughter with family and friends, a place to chill-out after a hard day's work; that place that gives you the satisfaction of knowing that you have enough space for whatever your needs.
Start the planning process and get all the advice you can from the experts at Scott Fowler Construction (334.246.2911) and make a decision on which option is best for you. If you do, your basement remodeling dream will become a reality.