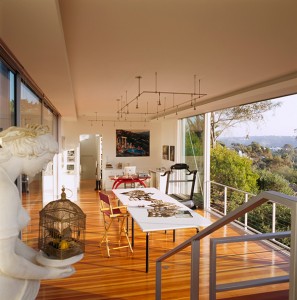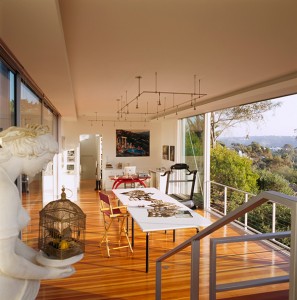 Are you outgrowing the space in your home? If so, a home addition may be just the project for you. There are many reasons that adding a room or several rooms to your home might make sense.
One reason many people add to their home is that they really aren't in a financial position to sell their home or purchase a new one, but they need extra space. Perhaps the value of your home has decreased with the economic downturn and selling would actually cost you money.
Still some people choose to add onto their home in hopes that it will increase the value for a future sale. For example, it can be hard to sell a two bedroom home, but a bedroom addition would allow you to sell quickly and get a return on your investment.
Finally, you may love your home and not want to leave it. But with a growing family or other space needs your home may be getting a bit crowded. You don't have to love the home where you've put down roots; you can simply help it to grow with you.
A home addition can give you several options for improving your space. You can add an additional family room or recreational room so that you have more places to relax or entertain more easily inside your home.
You can also add a nursery for a little one that's due to arrive any day. As children get older, you may want them to stop sharing rooms and begin to have more independence and adding a bedroom can help you to accomplish that.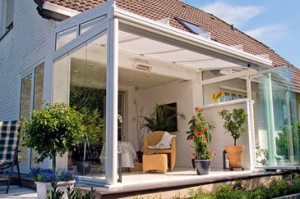 A home addition can also help you take a small master bedroom and transform it into a master suite with more space and a luxury bathroom. Or maybe you just need more bathrooms so that everyone in your home can get ready for the day more quickly and easily.
If you spend a lot of time working from home, a home office addition can help you to work more efficiently and finally have space for your desk, paperwork, and other items. A larger kitchen can help you to prepare meals and throw the dinner parties you've always dreamed of.
Whatever your needs, a home addition can help to give you the added space you need. And it may not be as expensive as you think. But thinking about a home addition can be overwhelming. That's when it's time to call in a professional.
A professional contractor can help you to make a plan for your addition, create a budget, and get the work done correctly and on schedule. While you may be tempted to try to oversee the project yourself to save money, you'll find that the headaches outweigh the savings.
With an experienced professional, you'll be able to trust that everything is getting done correctly to code and that all safety considerations are being taken into account. You'll also be able to relax and take care of the other demands you have in your life.
If you're ready to sit down with an experienced professional to explore your home addition options, give Scott Fowler a call today at (334) 246-2911.